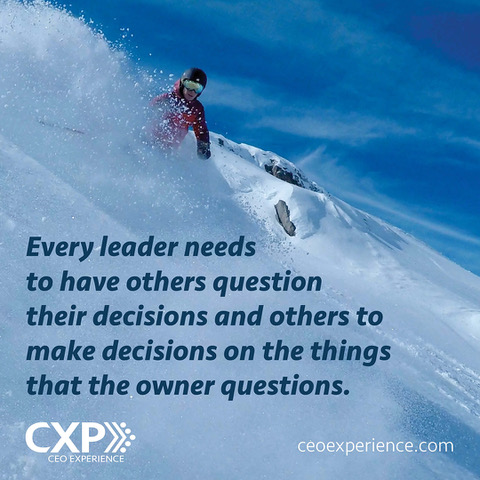 5 Aha's to Find Your Next Level Leader
Finding the right people can often be the most challenging task that any leader can accomplish. Leaders who wish to expand their influence and grow their effectiveness will enhance their ability to discover talent. However, when a leader finds the right people, it can become transformational for both the leader and the organization. For Moses, he needed his brother Aaron in order to effectively lead.
"But Moses said, 'Pardon your servant, Lord. Please send someone else.' Then the Lord's anger burned against Moses and he said, 'What about your brother, Aaron the Levite? I know he can speak well. He is already on his way to meet you, and he will be glad to see you. You shall speak to him and put words in his mouth; I will help both of you speak and will teach you what to do. He will speak to the people for you, and it will be as if he were your mouth and as if you were God to him'" (Exodus 4:13-16).
The following aha moments can provide insight for finding your next level leader.
1. Know exactly what you do well. This is a self-belief concept. Leaders can lead better when they know where their people are gifted and what they are explicitly called to accomplish.
Leaders who are secure in self-belief can replicate themselves because they are confident in their abilities and talents, but they are also equally aware of what they do not do well. This self-belief will allow the leader to embrace their true identity as a leader, and they will not be intimidated by the gifts and talents of others.
2. Know when you need to stop. This is a self-control concept. Management expert Peter Drucker wrote, "We spend a lot of time teaching leaders what to do. We don't spend enough time teaching leaders what to stop. Half the leaders I have met don't need to learn what to do. They need to learn what to stop."
Leaders can be tempted to do everything in the organization. When leaders do everything, they will do nothing well.
Effective leaders discern their gifts and their most important tasks and allow others to use their gifts and abilities to fill in the gaps. The most effective leaders never seek to be effective in areas where others can be more effective. Good leaders know when to stop and find others who are more gifted, talented or passionate about an area.
3. Know how you can get ahead with the help of others. This is a self-confidence concept.  Talented people are essential to a thriving organization. The leader of an organization should not be the only skilled person in the organization. The leader has been called to align with others to employ their gifts to maximize the potential of the company.
Every No. 1 leader needs a No. 2 leader. Elijah needed an Elisha. Paul needed a Timothy and Jesus needed a Peter.
Every leader needs the help of their team and a second in command to reach maximum effectiveness. Leaders should examine whether they struggle with the self-confidence to bring others into the organization who are more talented, more gifted, or wiser than they are.
4. Know whom you are looking for to help you. This is a self-awareness concept. Leaders have blind spots, and those blind spots often cause a leader to be unaware of where he or she would benefit from the help of others.
In an Inc.magazine article, Marissa Levin, founder, and CEO of Successful Culture, shares research that says leaders have 10 core blind spots:
Going it alone (being afraid to ask for help)
Being insensitive of your behavior on others (being unaware of how you show up)
Having an "I know" attitude (valuing being right above everything else)
Avoiding the difficult conversations (conflict avoidance)
Blaming others or circumstances (playing the victim; refusing responsibility)
Treating commitments casually (not honoring the other person's time, energy, resources)
Conspiring against others (driven by a personal agenda)
Withholding emotional commitment (emotional blackmail)
Not taking a stand (lack of commitment to a position)
Tolerating "good enough" (low standards for performance)
5. Consider how you and your organization can thrive when paired with the abilities of others. This is a self-care concept. God does not desire that any leader should lead alone.
God's design for the lives of leaders is that they have a second-in-command who will encourage them during difficult days, keep them accountable when they are tempted to think more highly of themselves then they should and inspire them to keep going when they are tempted to rest on their laurels.
Healthy leaders focus on living their lives in balance. When a leader builds a fully functioning team that is wholly engaged in the company's growth and results, the leader can take time off for refreshment and renewal. Leaders who wish to lead well should consider the benefits of letting others lead.
Moses needed Aaron to lead effectively. Christian leaders who understand the value of this example will set a vision of finding their own Aaron so that they can take their organization to the next level.