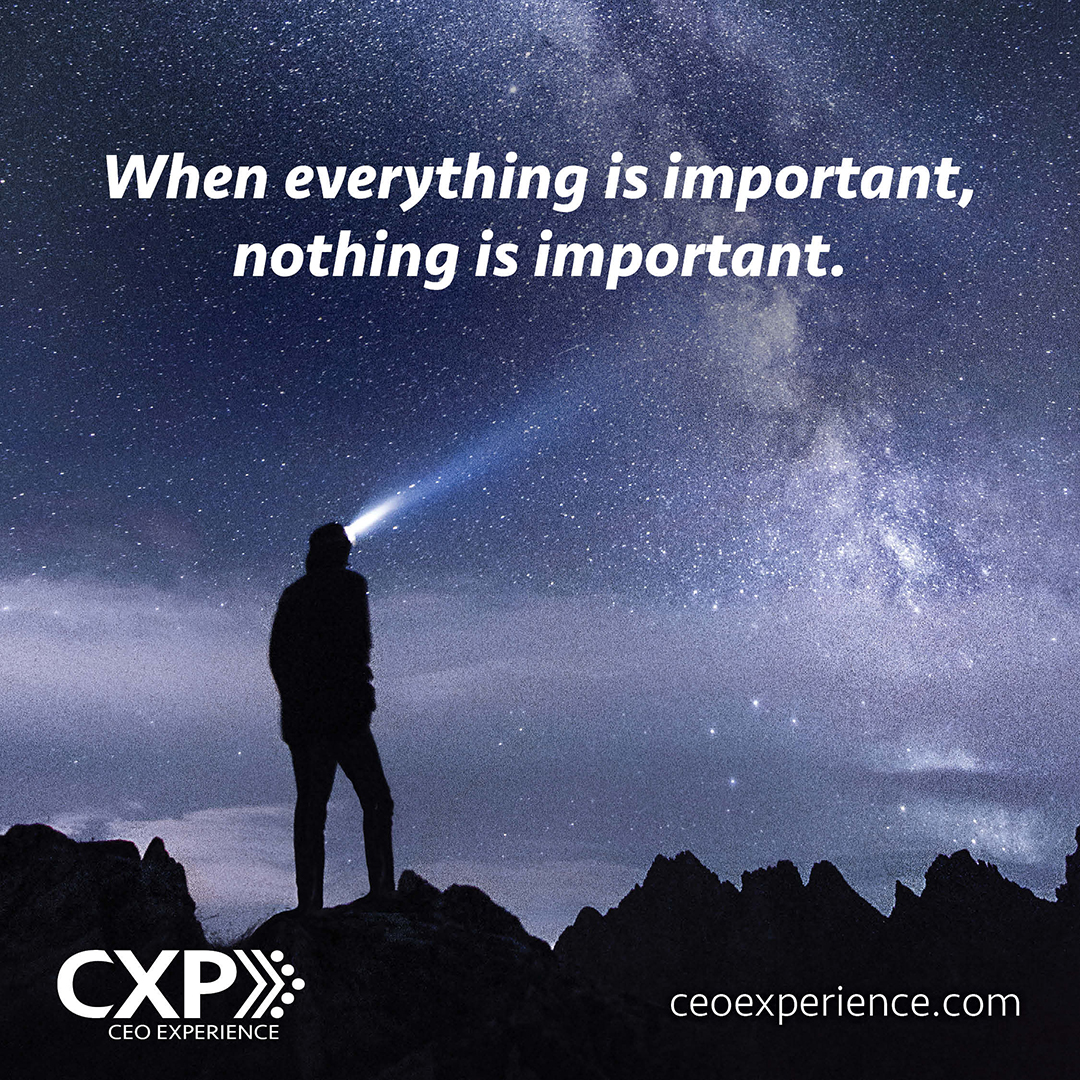 Becoming Your Organization's Chief Experience Officer
Most people understand that the title "CEO" stands for Chief Executive Officer. However, CEOs and leaders would be wise to embrace the title of Chief Experience Officer.
Leadership author Dr. Lance Secretan once wrote that "great leadership is about human experiences, not processes." Leaders and CEOs must pay much more attention to the experiences that their organization is creating for their employees and their teams. Effective leaders think intelligently about the empowering experiences they provide so as to create winning cultures. When leaders are intentional about this area of their company, they will find much success.
Here are six times when CEOs can carry out the role of Chief Experience Officer.
Grace Moments
People and teams often make mistakes. When we make a mistake with a customer, we often work hard to make it right. Similarly, leaders can make things right with their people when they forgive their errors. Give grace. Grace doesn't mean accepting the wrongdoing but rather giving a second chance to make things right. People do not quickly forget the grace of a leader.
Recognition Moments
Nowadays, too many employees feel unrecognized. People want to be acknowledged by their leaders. When leaders recognize and affirm their people, their people work hard to bring recognition to the company. Take a moment to pause and call out the good works of your people.
One-On-One Mentoring Moments
Leaders should focus on spending more time working with their people. Leadership is often more about what is caught than taught. Allowing people the opportunity to see how you think and act as you go about your duties can often be the most valuable experience you give your team. Don't neglect one-on-one mentoring moments. These moments can make the difference in the leadership development of your team.
'Wow' Moments
Life is too short not to experience "wow" moments. These are unexpected experiences that create lasting memories. They can come in the form of wins, rewards and personal thank yous. An unexpected promotion, raise or new title can often create "wow" moments for employees. People are always looking to be wowed. Good companies love to create "wow" moments for their customers, but great companies create "wow" moments for their employees.
Team Moments
Great leaders create team experiences. They enable their people to feel like they are a part of something bigger — they are part of a team. Leaders work diligently to think about how to make their employees feel like they are working with others and for others. Steve Jobs reminded us that "great things in business are never done by one person. They're done by a team of people." Create task forces in your organization, and allow the teams to solve problems that no one person could solve alone.
Chutzpah Moments
Leaders are decision makers. But unfortunately, many employees never get to experience the "why" behind a leader's decision making. When leaders show people the reasoning behind the decisions they make, it enables people throughout the organization to learn how to make better choices. And when companies make better decisions, they get better results. These chutzpah moments inspire teams to develop courage, think creatively and embrace core values.
When leaders care about the experiences they are providing their people, it leads the company and its people to grow. Henry Ford once wrote that "life is a series of experiences, each one of which makes us bigger, even though sometimes it is hard to realize this. For the world was built to develop character, and we must learn that the setbacks and grieves which we will endure help us in our marching forward."
Indeed, the series of experiences employees have with their leaders improve their own development. When leaders create experiences for their people and their teams, those people are never the same again, and the organization becomes more of what it was dreamed to be.